Easily insert characters
With the character editor, you can add/remove accents from characters, insert IPA characters, surround text with brackets, and store custom characters locally or embedded in files.
Custom or commonly used characters can be embedded in a file or stored locally in the Local tab for easy re-use.
---
Character search
Hundreds of characters are available for use and can be easily searched through using the search tool.
Multiple categories for IPA can be searched through, along with the extended character palettes for Latin, Cyrillic, and Greek alphabets.
---
Add/remove transcription brackets
LangPad includes shortcut keys for wrapping the current word or selection in brackets.
For broad transcription (/◌/), use Ctrl+Shift+B, for narrow transcription ([◌]), Ctrl+Shift+H, and for removing brackets altogether, Ctrl+Shift+M.
---
Notebooks
Pages are stored in notebook files (*.nt) that contain multiple pages in a single file.
Individual pages can be exported to RTF or HTML.
---
Dictionaries
Store words and their pronunciations in a table.
Just like in the text editor, the character editor can be used to edit cells in the dictionary.
---
Create HTML Tables from dictionaries
HTML tables can be generated from dictionaries using the Export to HTML dialog.
The columns that are included in a table can be chosen before exporting.
---
Export to multiple formats
Both individual pages from notebooks and words from dictionaries can be exported to various formats for use by other programs.
Individual pages of a notebook can be exported to RTF, TXT, and HTML. Dictionaries can be exported to CSV files.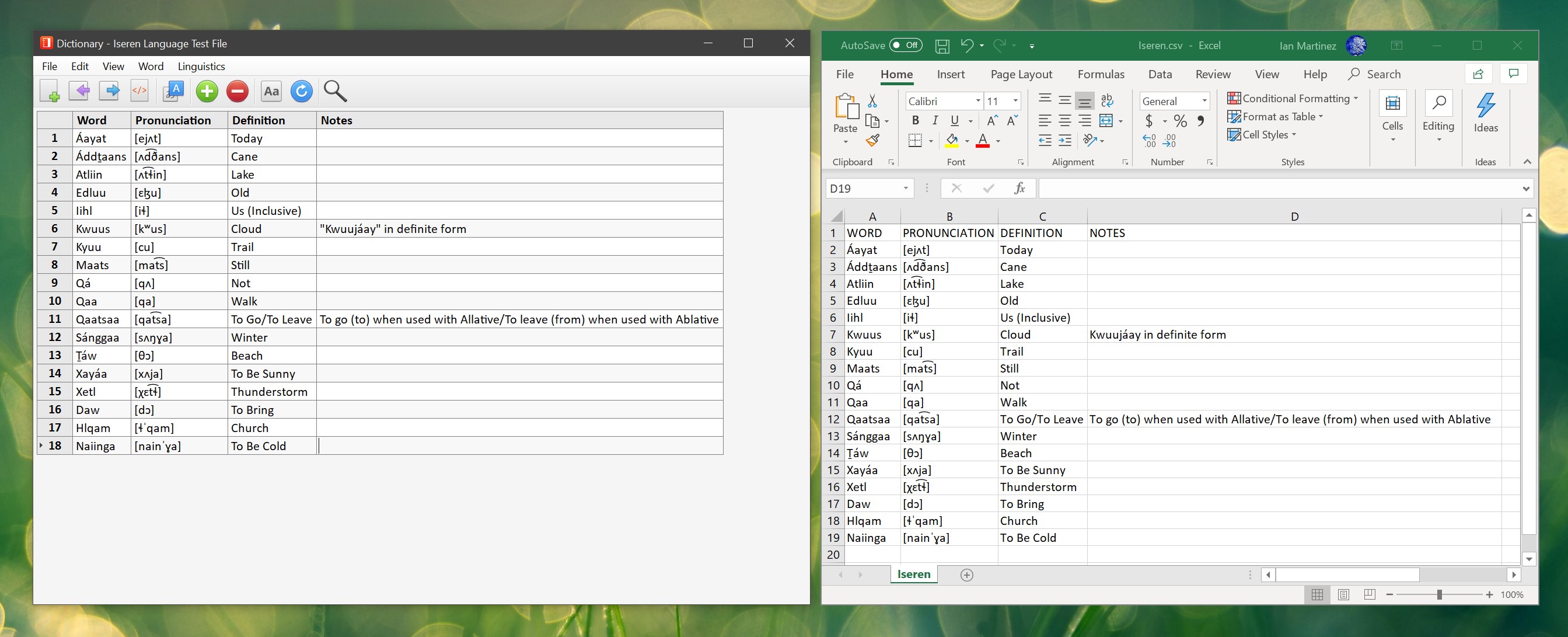 ---
Customizable shortcut keys
All ten CTRL+number keys can be customized to insert a custom character.
By holding down the SHIFT key, the character can also be inserted in uppercase.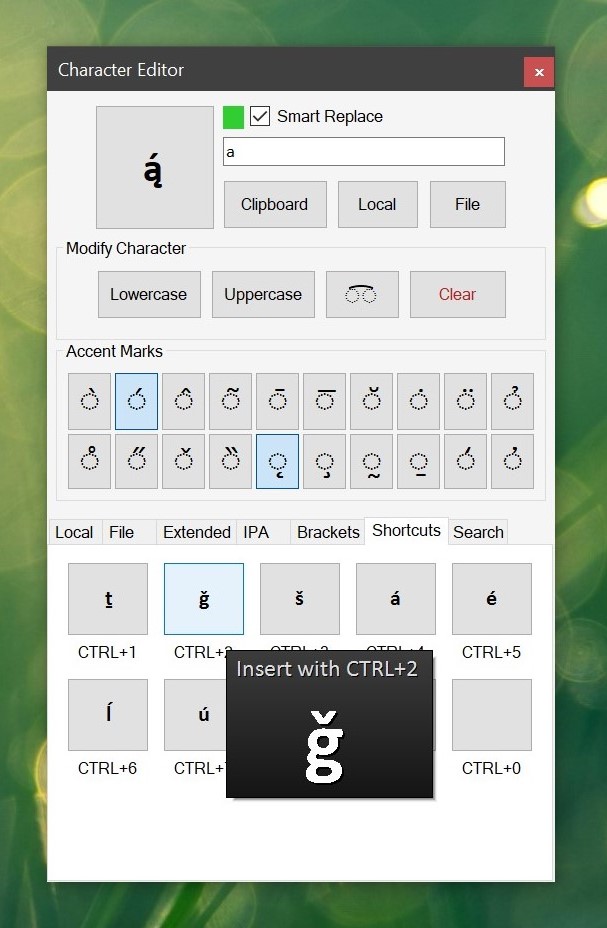 ---
Themes
Multiple colorful themes to choose from.